Kungs Aqua-away wiper
7,90 €
The Kungs Aqua-away wiper makes drying the even and contoured surfaces of your car easy. Suitable for almost all glass, metal and plastic surfaces ranging from cars to boats and hobby equipment.
The curved shape of the Kungs Aqua-away wiper adheres to the contours of the surface, removing every last drop of water. The blade of the gentle wiper is made of soft rubber and its ergonomic shaft allows for a good grip. The rubber of the wiper is very hard-wearing. It can also withstand chemical and different weather conditions well.
Designed and manufactured in Finland. Key Flag Symbol.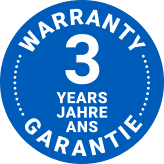 Use instructions
Before use, make sure that the wiper blade and surface to be dried are both clean. Dry with even strokes in one direction.
Maintenance instructions
Rinse thoroughly with fresh water and allow to dry in a well ventilated space.
Sizes
Material
Frame – polypropene/polycarbonate
Rubber – ethene-propene
Recycling instructions
Wiper – energy waste
Product brochure – paper collection
SKU:

5598
Categories: Drying, Wipers